Stuart SKINNER
TECHNISCHER ILLUSTRATOR
Ich bin ein professioneller Technischer Illustrator/Grafiker. Geboren in England lebe ich nun jetzt in Deutschland (Koblenz)
Nach meiner weitumfassenden Ausbildung in England als Technischer Illustrator arbeite ich seit fast 30 Jahren in Deutschland. In dieser Zeit haben sich die Anforderungen an meinen Beruf ständig geändert, und ich habe jede Entwicklung, jede neue Anforderung begeistert angenommen.
Konstruktionen mit IsoDraw v7 CAD-Process, das Umsetzen von drei-dimensionalen Daten (z.B. IGES/STEP) in zweidimensionale Graphiken nach Spec. auch mit HotSpots (Militär- und Zivil) auch das Retuschieren mit Photoshop, Durchpausen von Fotos mit Isodraw und die Erstellung von Macros und Graphic Guides.

Stuart SKINNER
TECHNICAL ILLUSTRATOR
I am a professional Technical Illustrator/Graphic artist. Born in England I now living in Germany (Koblenz)
After my comprehensive training and work experience in England as a Technical Illustrator/Graphic artist I moved to Germany and have worked here for almost 30 years. Over this time, the demands on my profession have constantly been changing, and I have enthusiastically mastered every new requirement and development.
My work has ranged from coordinating the illustration projects which included contact directly with the customer. Manual and computer aided design, realisation of functional illustrations from construction (blue print) drawings to DIN norm and ISO norm; Converting IGES/STEP and other 3d data files into functional Iso-Draw illustrations implementing 'Hotspots' (according to all relevant military standards ie 2000M 1000D).Create illustrations from photographic information, sketches; Visual presentation ie. view foils, slides and posters and, of course, in German or English. Development of 'Macros' and defining Graphic Guides.

---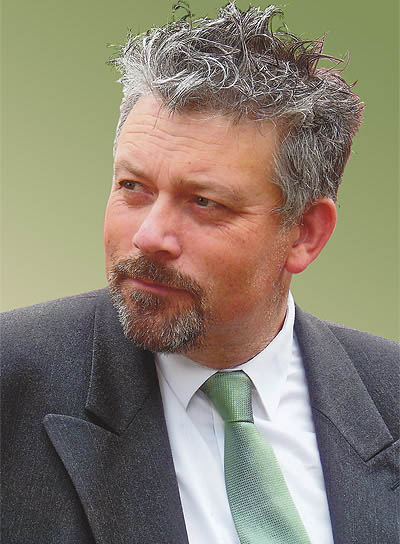 Stuart SKINNER
TECHNICAL ILLUSTRATOR